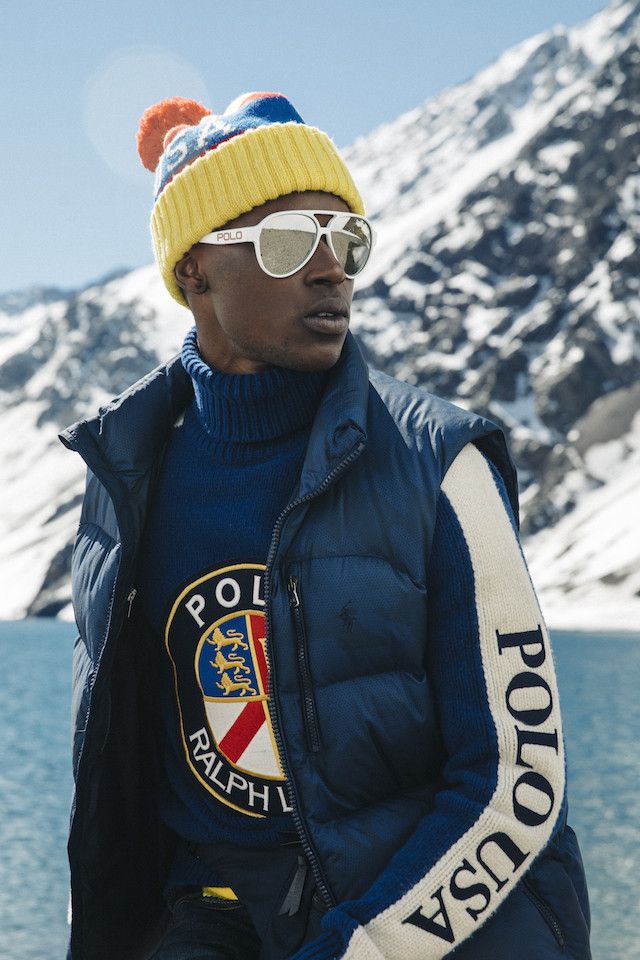 Polo shirts are all-time favorite wear among men of all ages. Polo shirt is a type of shirt with a collar, short sleeves, a placket neckline, and three buttons. They are usually made of cotton and synthetic fibers etc. Polo shirts are known for their unique design and concept that makes them a comfortable option for casual wear and Offices alike. Hence it contains the best of both worlds as it is comfortable to wear but it also carries the formality of professional wear because of its collars and placket neckline. That is why Polo shirts have become a classic of casual, professional, and leisurewear.
Plus you can wear Polo shirts just about on every occasion. You can also wear Polo shirts while playing some light sport, going to a meeting, meeting friends, chilling at a bar and even while staying at home. A good quality Polo shirt can go a long way and save you from a lot of stress that comes with dressing. Can't decide what to wear on a date? Well, a high-quality stylish Polo shirt can solve your problem. Surely we all love Polo shirts for being such an appropriate option for every occasion.
But hold up how much do you actually know about Polo shirts? Anything about their back story or logo? Even if you are a big Polo shirt lover and have worn them since your teenage years; I am certain you don't know these five things about Polo shirts. 
POLO SHIRTS ORIGINATED IN INDIA
The facts related to the origin of Polo shirts are always subject of heated arguments and disputes. However, it is known that during the 1800s British soldiers in Manipur (a city in Britain occupied India) became infatuated with the design and bought it to the United Kingdom with them. During this time sports like cricket and tennis along with Polo shirts were becoming famous among the Upper Class of Britain. During this time, the concept of Polo shirts came into being and became very popular.
THE CONNECTION BETWEEN "POLO" AND POLO SHIRTS
Today Polo shirts are usually worn by golf players. They have almost become standard sportswear for Golf. However, you must have seen that Polo shirts have a polo appellation. Have you ever wondered why is there a polo appellation logo on Polo shirts if Polo shirts are primarily associated with golf? 
Well, that's because Polo and Polo shirts share a historical connection. During the 19th century, there was no modern sportswear for sportsmen and athletes. So Athletes would wear casual clothes like dress shirts and classic button-down shirts with few adjustments while playing. However, Polo players had to face serious problems due to this trend. They usually wore button-down shirts that have unfastened collars. The unfastened collars of button-down shirts would bounce and create problems for the wearer. The Polo shirts have fastened-down collars hence they proved to be a more functional replacement of button-down shirts. Hence Polo players started wearing more convenient Polo shirts instead of button-down shirts and this is why there is often a polo appellation on Polo shirts.
POLO SHIRTS WERE POPULARIZED BY A TENNIS PLAYER
Well, today Polo shirts are associated with golf but they were worn by polo players first however they were popularized by a famous Tennis player. Polo shirts were becoming famous among the upper class of Europe in the early 1900s however its popularity increased among masses in 1926 when René Lacoste, a global tennis star expressed dissatisfaction with standard tennis clothing. The standard clothing for men was a tucked-in shirt with long-sleeved buttoned shirts. The sleeves were usually rolled-up by players but they often became unrolled and the shirt became untucked; in short, it was an annoying mess. And no one has patience for such mess in the middle of a stressful match. 
Hence René Lacoste designed his own Polo shirt to suit his sport. He designed a Polo shirt made of light cotton with a long tail and short sleeves. When he won the 1926 US Open Championship; his fashionable Polo shirt became famous all over the world. 
THE CROCODILE LOGO OF POLO SHIRTS ALSO HAS A SECRET MEANING
Well, Polo appellation is not the only logo that appears on Polo shirts. Crocodile appellation is another logo that is perpetually linked with Polo shirts. This logo is yet another legacy of René Lacoste. After his Polo shirt sportswear became a global sensation he began wearing a polo shirt with a crocodile logo and now thanks to him this crocodile logo is found on many Polo shirts.  
POLO SHIRTS ARE THE EPITOME OF BOTH MODERN FASHION AND TRADITION
Well, you probably know this one right. Polo Shirt has received praise from various fashion designers for being the most comfortable and yet cool piece of clothing that can do wonders if it is paired properly with other pieces of clothing. They are the epitome of both traditional and modern fashion
In recent decades, various actors and models were also seen rocking modern polo shirts with confidence. Today there are tons of brands that sell modern and simple polo shirts that will make you look trendy and modern.
Now tell me in the comments how many of these facts did you actually know? Did you know 2 or 3? or none at all. Don't be shy, let me know. 
EXPORT MALL
If you want to buy Polo shirts modern at an affordable price then you are in the right place. Because Export Mall is selling one of the best Polo shirts in the market. Trust me you need to add some Polo shirts in your wardrobe and Export Mall is the most reliable and trustworthy online store so you should definitely check out their high-quality stock of Polo shirts. You can also buy makeup, lifestyle products, and other accessories here at a flexible price. Moreover, Export Mall delivers products safe and sound in all big cities of Pakistan. So what are you waiting for? Go and grab your favorite Polo shirt before it runs out of stock.